Android 4.1 Jelly Bean Updated version Sony Xperia L available in mobile market
Description of Xperia Versions with Android OS
Sony mobiles are increasing its productivity at a rapid rate giving a tough competition to other mobile selling companies. Introduction of Sony Xperia series has increased the market value of Sony handsets. The company has created an impressive persuading impression over the customers with the advancement of its great features and design qualities in its handsets. Recently, Sony has launched its tantalizing products in Xperia series with android version that have all features that you expect in any android smartphone. Moreover, it is introducing new handsets continuously with different features with a better efficient perspective. Sony Xperia L has now got android update and is uopdate to Android 4.1 Jelly Bean. The handset was announced in March 2013 and it is a 3G as well 2G handset with great efficiency.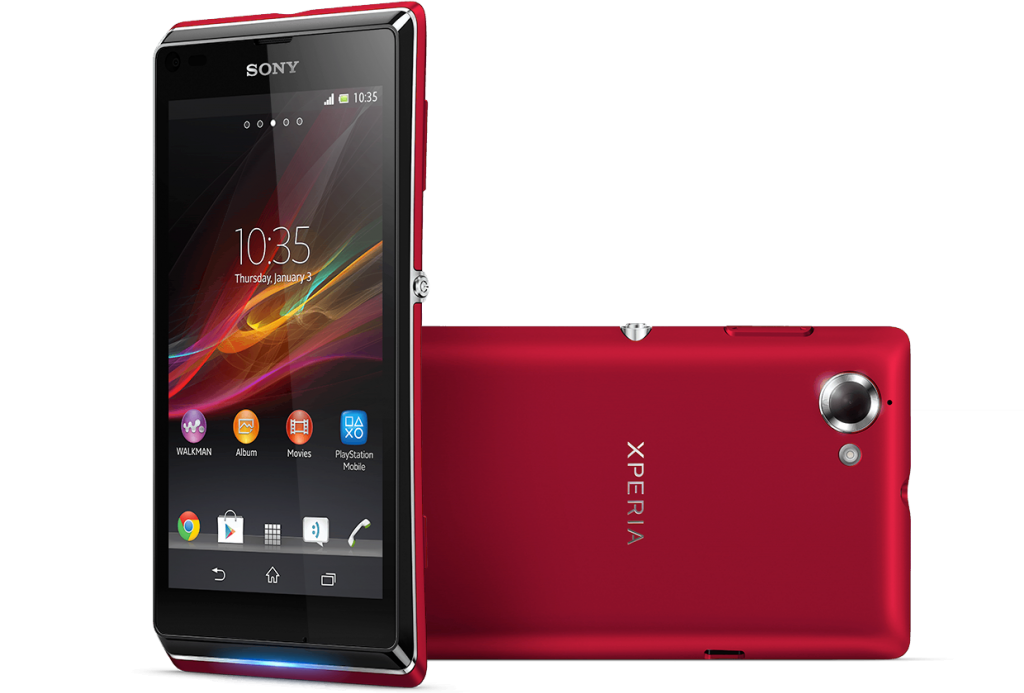 Xperia L Bookings
This Xperia L is now available at just Rs. 18,990. The handset is fantastic and impressive in its design and features. It has created a great impression over the customers. One can easily order the handset and it will be provided as per the date booked.
Outlook and appearance of the Phone
Sony Xperia L pictures provide a good view of the handset. Its pictures appear quite attractive and royal in its appearance. It is a rectangular body with sharp edges and shining streak provided in three extensive colors that are black, white and red color. All three colors appear attractive and alluring in its looks.
Display Quality
The handset is well provided with an impressive display or we can categorize as TFT capacitive touch screen display of 4.3 inches supporting multi touch up to four fingers and it is a full touch screen protected well with a scratch resistant glass.
Features
Sony Xperia L features are very much useful to know in order to understand the actual concept and details of its performance and functions. This handset is embedded with an Android operating system and in support to jelly bean of version 4.1 with a dual core processor of 1 GHz. It is engraved with a qualcomm chipset. It is applicable for internal memory up to 8 GB with 5.8 GB user availability and 1 GB RAM which is a volatile memory. This internal memory can be extended to 32 GB with the help of microSD card which is inserted in the card slot provided. When we tend to buy any handset after its configurations, what first we look for is its camera and picture quality. Thus, the handset is suited with a camera of 8 mega pixels provided with auto focus and LED flash for enhancing the picture quality. It is featured with other special techniques like touch focus, face and smile detection, image stabilization and sweep panorama for big screen shots.
Supporting Features
This supports all type of messaging services which includes short message service, multi media message service, electronic mail service; push mail service and IM service. Sony Xperia series had conquered many hearts with its features and designs at reasonable costs. The handset has also provided with a Li – Ion battery of 1750 mAh providing a standby of up to 498 h for 2G and up to 454 h for 3G, and a talk time of up to 8 h and 30 min for 2G and up to 9 h for 3G. this is an extensive handset provided at a reasonable cost included with all the extensive features and functions.

Please Leave a Comment and Share on G+ it's important for us