The Advantages of Using Online Storage
Cloud storage services are now becoming a popular option for storing and backing up data. Storing files remotely on the internet rather than locally has a number of advantages for both individual users and business organizations. If you have not yet used a cloud storage service before and you are not convinced of the benefits of using online storage over using external drives, here are some of the advantages of using online storage services: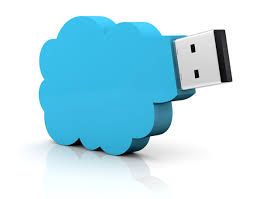 Backing up your data does not always come cheap particularly if you factor in the cost of hard drives and backup tapes that you need to store your files. Physical drives can be very expensive especially if you are buying ones with high storage capacity. Physical drives can also wear out or get damaged so you may have to buy new ones sooner or later. You should also consider the cost associated with spending time to manually backup your files. Online storage helps reduce and even eliminate the prohibitive cost that is associated with traditional storage methods. By availing the services of cloud storage providers such as Dropbox, Box and Google Drive, you are provided up to 15 GB of online storage space for free. Should you need more, you only need to pay for a low monthly fee to avail of ample storage for your needs.
Storing confidential information and sensitive data on the cloud is often more secure than when you store your files locally. When you store your files online, your data is encrypted during file transmission and stored in a secure location.  Cloud storage service providers also employ security measures that can help ensure unauthorized people will not be able to access the files that you have stored online.
With online storage, you no longer need to use physical drives to back up your files. The invisibility of online storage provides you with added convenience because storing your files on the cloud no longer takes up physical space. Your files are also protected from physical damage. You won't have to worry about losing your precious data in case a flood or fire hits your home or office.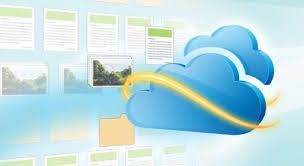 You may already be aware that you can use RingCentral virtual PBX in your mobile devices because RingCentral has apps for smartphones and tablets. Cloud storage service providers also provide you with the same accessibility to your data. You can use your tablet, smartphone, laptop and even another person's computer to access the files you have stored online as long as you have access to the internet. This can be beneficial to you because you do not have to always bring along a USB drive with you just so you can view and access your files on the go.
Cloud storage services are best for collaborative purposes because they allow groups of users to edit and collaborate on a single file. This cloud storage feature is best used if you are working with a group of people and you need to share updates and work together on a single task.
Losing some of your files may be inevitable if you store your data locally. System crashes may occur and physical damage to your computer can result in data loss. Catastrophic events such as flood and fire may even render your computer and your physical drives useless. You can protect yourself from the costly consequences of losing important data by storing backups of your files on the cloud. In case you can no longer access and retrieve your local backups, you can rely on the files you have stored online.

Please Leave a Comment and Share on G+ it's important for us