Android 4.3 build leaks for the Google Play Edition Galaxy S4 GT-I9505G
In a couple of days, on July 24th more exactly, Google will hold an Android event and release some new exciting stuff – the launch of Android 4.3 Jelly Bean. As we wait for the event, a new Android 4.3 test build has been leaked for the Google Play Editon Galaxy S4 (GT-I9505G).
This new test build was firstly leaked on XDA forums as an Odin package for the Google Play Edition Galaxy S4 (GT-I9505G). Since then it's been repackaged into a flashable ROM for the European variant (GT-i9505) and certain U.S. and Canadian GSM GS4s – meaning that many users with TouchWiz Galaxy S4s can now try out Android 4.3 on their devices.
The first ever Android 4.3 test build leaked for the Google Play Edition Galaxy S4 carried JWR66N. This build carriers a more recent number — JWR66V versus JWR66N — and it seems slightly speedier than the earlier Google Play edition leak. Also, the battery drain issue noticed by some in that build, on account of the "Android System" process keeping the device awake, seems to be fixed. Except for that, the new build doesn't bring anything new instead of a few fixes – previous leak stopped the CPU from going into an idle state which caused a huge battery drain, this has been fixed in this new build. The new firmware is much smoother than the previous leak. It is a faster, more stable version of the GPe GS4 firmware that leaked out a couple of weeks back
The details of the new Android 4.3 test build (JWR66V) for the Google Play Edition Galaxy S4 (GT-I9505G) are listed below: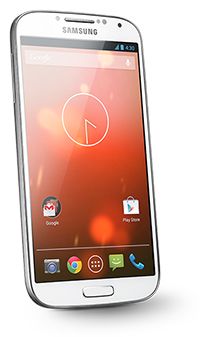 Model: GT-I9505G
Country: United States of America
Version: Android 4.3
Changelist: 1081152
Build date: Thu, 11 Jul 2013 19:23:28 +0000
Product Code: XAR
PDA: I9505GUEUBMG8
CSC: I9505GXARBMG8
MODEM: I9505GUEUBMG8
Since there is already a flashable zip for some TouchWiz GS4s and if you want to run this on your own device, click on our download link at the bottom of this text. As always, we advise you to proceed with caution and at your own risk when flashing leaked, unofficial firmware to your phone.

Please Leave a Comment and Share on G+ it's important for us