Download 5 best Custom ROMs for Smartphones and Tablets
Android OS and iOS are currently the two most famous and most popular operating systems for smart phones. With a constant increase in the production of mobile devices and falling market prices, we have hundreds of different models and versions available. Unfortunately, they are often burdened and limited by the manufacturers. That is why developers around the world do their magic in order to restore smiles to the faces of mobile phones users and allow them independent control of their phones.
Rooting represents the same thing for Android OS as Jailbreak does for iOS. One of Android's best features is certainly the possibility of installing ROMs. This process is called Rooting. By rooting your phone, that is installing another ROM on your phone, you enabled to get more features and custom settings which were not available in the original. Those are most often a revised interface, new themes, custom sound and/or screen settings as well as different extras in applications. Authors usually remove various default applications that are unnecessary and consume too many resources.
There are two types of ROMs: Stock ROMs and AOSP ROMs
Stock ROM is the original ROM that comes installed in your new phone. These ROMs arrive from the manufacturer with full support, regular bug removal and data updates.
AOSP ROM is an acronym for Android Open Source Project. These are ROMs made by developers. They are currently the most popular among users of Android phones; even though they are not as stable in work as Stock ROMs, nor do they have the same support and may contain bugs. Most of these ROMs do not have their official sites, so you have to look for them on various forums and portals. You install this type of ROM at your own risk. We emphasize that you lose warranty on the device if you install these ROMs and we strongly recommend you to practice installing it on an old mobile phone or tablet first in order to complete the installation successfully and without trouble on your new phone or tablet.
We bring you five most popular Custom ROMs.
Download Custom ROMs for Smartphones and Tablets
CyanogenMod is the most popular ROM available for Android phones. Developers of this ROM can boast with the fact that it is the only ROM downloaded more than a million times. CyanogenMod can be used on a large number of mobile devices, with its main features being high speed and reliability. By installing this ROM, you will notice a changed interface, new player, support for themes, Lockscreen Gestures, Phone Goggles, OpenVPN, DSP Equalizer, Incognito Mode and mor

It is based on AOSPA 3 + project. People from the Paraniod team are responsible for ParanoidAndroid ROM. This is currently the most stabile ROM for Samsung Galaxy S3. This custom ROM is a very good friend of your battery. The ROM is very stable and adjustable, but it is not demanding when it comes to power and battery consumption. It is not far behind the CyanogenModROM, which is proven by the fact that it is compatible with and supports working with CyanogenMod themes. ParanoidAndroid ROM comes with the following alterations: Official Android 4.2.2 changelog, Battery Circle option added, PIE Controls, Home Button Recents Fixed, New Mali Drivers, QuickSettings Updated, Bluetooth audio sampling increase and more.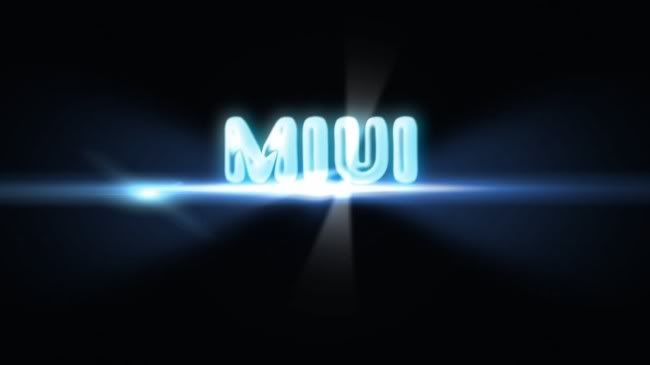 Also a very stable ROM that works without any major difficulties. Its main feature is high speed and focus on graphics and interface. It supports theme manager with a wide range of topics to modify the interface of your phone. You could say that this ROM is a Chinese version of Android. MIUI ROM comes with a built-in firewall, Internet browser and MiTalk application (similar to WhatsApp). As for the camera, except for the basic functions, it does not have any additional features. The music player is made simple, yet it covers all the necessary functions for enjoyable music listening. If you are a fan of beautiful design, we recommend you to try this ROM.
Another ROM that is brought to us by the AOSP community which means you can try it on a large number of mobile devices. Users can enjoy the latest Jelly Bean features thanks to the issuing of the Andriod 4.2.2 version of LiquidSmooth ROM. LiquidSmooth ROM comes with many exciting options and features, some of which are: Customizable navbar ring, Chronus clock widget, C++11 Mode, Customizable power menu, Theme engine, full rotation, Volume rocker music controls …
Xylon ROM is another one in the group of best ROMs out there. Based on the latest Jelly Bean 4.2.2 platform, it is available for Google Nexus S and Google Nexus 4. The developers of this ROM are certainly worthy of your trust. The Xylon ROM is created outside of the AOSP community, which brings some new features. Installing this ROM brings you a new level of creativity in your phone. Like any other ROM, the Xylon does not allow your battery to get consumed quickly, while the device runs smoothly and without any errors. Users who have tried this ROM say that it is extremely powerful with a lot of important options and features.

Please Leave a Comment and Share on G+ it's important for us