Enemy Lines – A Pseudo RTS Android Game – Review
If you are a gamer or if you like games, you must have come across a good number of games playable on your Android device. But this Android game is something new and special with "coordinated attack, escape of platoon, stream of fire, fuel depot, steel plant and many more stuff." We are talking about 'Enemy Lines.' This is a self-designed virtual Real Time Strategy game and you would like this if you liked games such as Command & Conquer and Empires & Allies.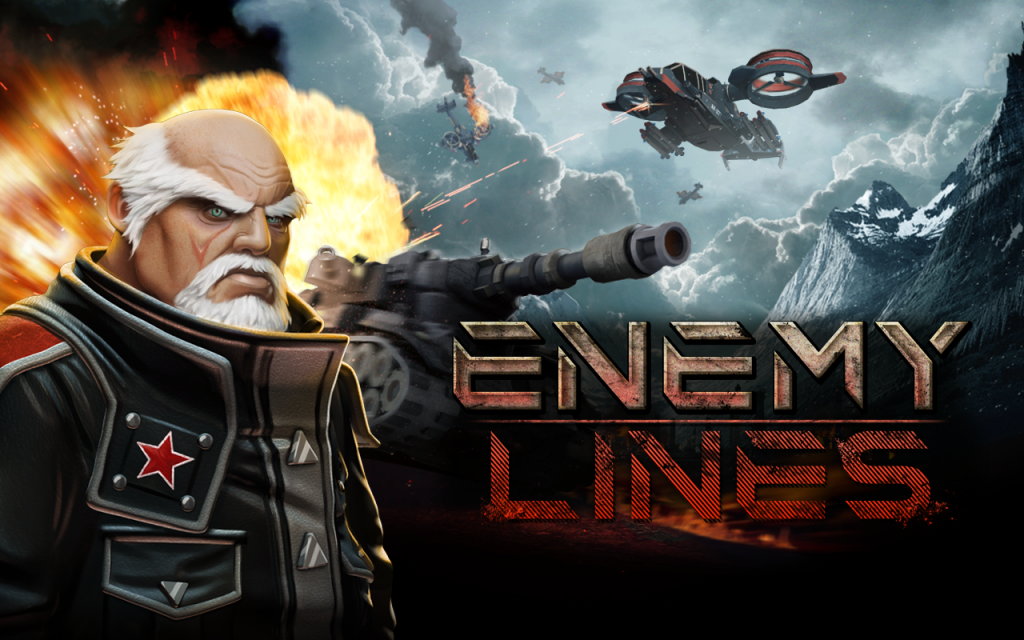 Base
In this game, you need to establish your base on a square plot of land while you can build and upgrade your tasks with a single MCV.Initially, you are assisted to build your first fuel depot, steel plant and barracks. You get a shield to get protection and immunity from the attacks of your enemy players and hence safeguard your base. Your main aim in this game is to multiply and conquer.
You can carry out attacks down the fences, while your platoon goes through the openings into the enemy's base. With the fuel depot and steel plant, fire streams are easy but as your platoonmarches by the enemy base, all of a sudden, tanks come out from the dust and wreckages.
Build
When you've got your first fuel depot, run it by spending a few gold and you need sufficient gold to construct further. As you start, a few gold provided to you will fetch some factories and you can grant training to some soldiers for the very first attack. Your base will be added with more stuff as your factories generate resources. The number of plants you have built monitors the maximum amount of resources you can store.At the same time,your MCV cannot be assigned to multiple projects at a go.A timer runs along making your given time to a limit.
Attack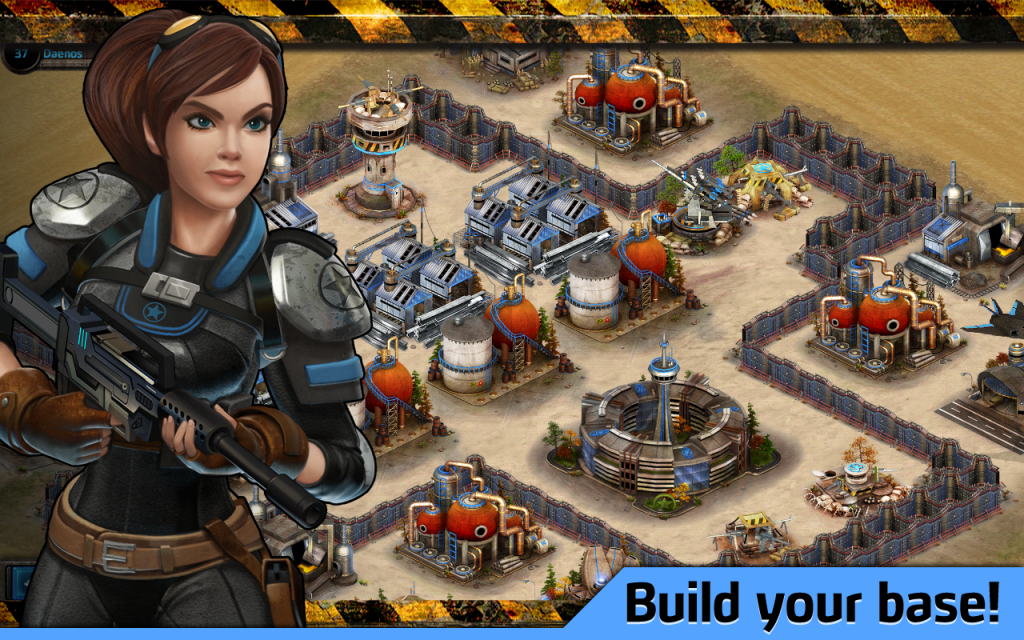 You can fetch resources by attacking the basses of other players by selecting the 'Attack' option. This game can be played on both multi-player mode and single player mode.Here, the battles are quite short as you put your army in the enemy's base, keeping them away from the range of their guard towers. Just tap on a target and your acquaintances begin shooting once they are within the range.
Strategy
Your strategy depends on the kind of units you have trained and the decisions you have made. Once you gain some resources, you can heal your damaged units or select single units and sell them to gain some more resources. However, in order to maintain your base and have an idea of your total strength, MCV is much a necessity.
Verdict
This Android game is sheer interesting with decent graphics for better engrossment and visualization. The time limitation and unengaged combat seems to be a downside. But, check out this game, download it from Google Play, play it a couple of times on your Android device and I'm sure you would like it.

Please Leave a Comment and Share on G+ it's important for us