HTC One Mini: Product Review
The recently unveiled HTC One Mini is the affordable variant of the HTC's flagship phone, the HTC One. It's the compact version of the latter, sporting a dual-core processor, large, high definition display, dual frontal speakers, and an innovative camera.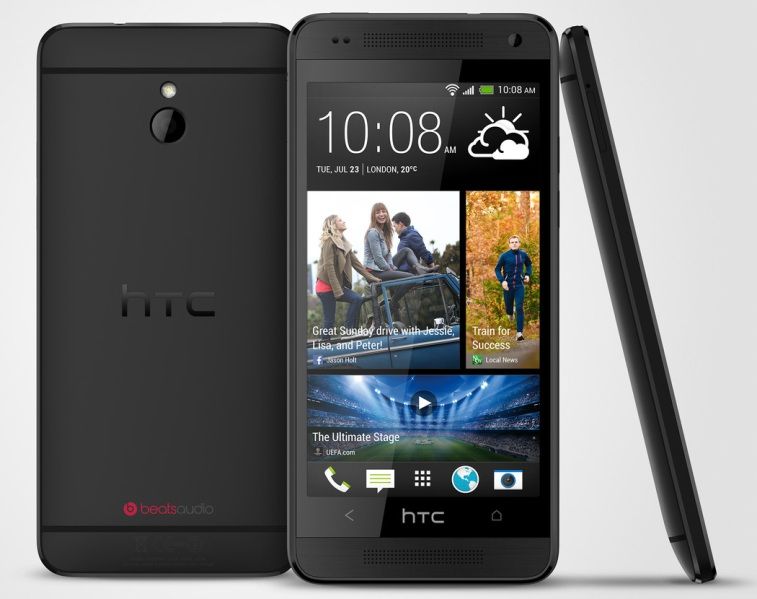 Design and Display
As the name implies, the HTC One Mini has a compact design, ideal for those who have smaller hands. It measures 132 mm x 63.2 mm x 9.25 mm and weighs 122 g. As what you would expect, it's smaller and lighter than its big brother. However, it got the same premium look, durable construction, as well as polished metal alloy edges.  With its thin and small profile, it definitely gives the user a much comfortable grip.
Available in Stealth Black and Glacial Silver, this handset doesn't only flaunt a classy look, it also offers an ease of use with its smooth, curved back, making it convenient for you to wrap it around your fingers. The original One and the Mini may have some resemblance when it comes to design, apart from the size of the screen, but they also have some differences with regards to the placement of physical keys.
The 4.3-inch HD display of the Mini is apparently smaller as compared to the 4.7-inch display of the flagship One. However, it offers resolution of 1280 x 720p, which is quite impressive for its class. It's bright, crisp, and vibrant, great for viewing photos or watching YouTube videos.
Camera
The HTC One Mini boasts an advanced ultra-pixel camera with a number of great features and other bells and whistles to satisfy the needs and demands of camera enthusiasts. The rear camera is backed up by a 1.6 megapixel front facing camera with BSI sensor, and is capable of recording video at 720p.
It also features F2.0 aperture and 28 mm lens, continuous shooting, HTC Zoe™ with Sequence Shot, Always Smile and Object Removal, Smart Flash for indoor and low-light conditions, and VideoPic, which lets you record video and take snapshots at the same time.
Another good thing about this unit is that it can record at full HD 1080p video. This means you'll get better video footages with excellent clarity, brightness, color contrast, and much lesser noise. Slow motion function with variable speed playback is also available.
Music and Sound
Just like the flagship phone, the Mini's BoomSound front-facing speakers are undeniably outstanding, not to mention the built-in amplifiers too. Apart from that, it also has Beats Audio enhancement, which further improves the sound quality, giving you a much satisfying music entertainment.
Performance
The HTC One Mini isn't a mini when it comes to performance. It is powered by a 1.4 GHz Qualcomm Snapdragon 400 dual core processor, and runs the Android 4.2.2 Jelly Bean operating system. So apart from providing you a hassle-free multi tasking, you'll also enjoy a number of free services and a plethora of apps that can be downloaded from the Play Store.
Audio quality on the other hand, isn't a problem, which is great for RingCentral subscribers, and others who want third-party services. Sound is crisp and clear, and with its speedy performance, you'll never worry for choppy lines and other call-related issues.
The 1,800 mAH rechargeable Li-polymer battery of the Mini is also quite reasonable. It allows you to enjoy 13 hours talk time over 3G, and browse your favorite social apps and other web pages throughout the day.
In a nutshell, the HTC One Mini is a highly recommended phone for those who can't afford the expensive One despite of the drop down in specs. It offers almost the same premium features of the latter. With its sophisticated design, sturdy construction, fast performance, and good battery life, it is indeed a great Smartphone that deserves your attention.

Please Leave a Comment and Share on G+ it's important for us