Introducing the new leaked Android 4.2.2 Jelly Bean firmware I9300XXUFME7 for the Samsung Galaxy S3
Just a couple of days ago, the hardworking people from SamMobile presented us with the latest I9300XXUFME7 – Android 4.2.2 Jelly Bean test firmware for the Samsung Galaxy S3. This new firmware for testing is a pre-release version for the future Android 4.2.2 which will be released for Galaxy S3 device. Development on Android 4.2.2 update isn't completely done yet, Samsung still has it under testing phase and the official and final Android 4.2.2 Jelly Bean update for the Galaxy S3 will be released in July or August.
You should be aware that this is a pre-release firmware and it is not officially released by Samsung. Like any other official firmware OS the Android 4.2.2 leaked I9300XXUFME7 update won't change the system state for S3 device. This update has the following firmware details: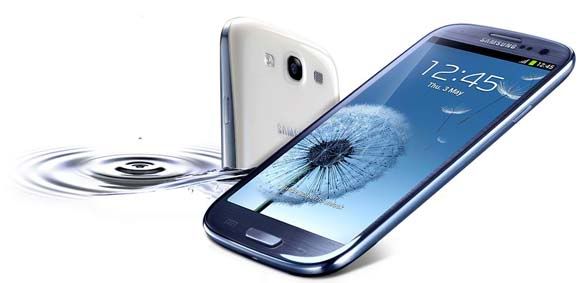 Version: Android 4.2.2-JDQ39 (Jelly Bean)
PDA: I9300XXUFME7
CSC: I9300OXAFME7
MODEM: I9300XXUFME7
Region: Europe
Carrier: Unbranded
Changelist: 702147
Build date: 21 May, 2013
We also bring you a short review of some enhancements in the Android 4.2.2 update
Android 4.2.2 – Build ID: JDQ39
New S4 Lockscreen (Multiple Widgets, two Unlock effects (Ripple and Light), improved ripple effect than Android 4.1.2) and new Screen modes (From S4: Adapt Display and Professional Photo)
Driving mode, actionable notifications, new additions in notification center, addition of voice controls (Galaxy S4 feature) and new S-Voice (from S4)
Completely revamped Settings UI (Tabbed interface – Exactly like the S4)
With this new update, users will be able to use your voice commands for controlling different parts of their S3 device with addition of voice control feature; they will have a new and appealing feature with the white 3Dbackground for Gallery modes, completely revamped settings UI – just like the S4 and many more.
Android 4.2.2 XXUFME7 Jelly Bean leak firmware works only on Samsung Galaxy S3 GT-I9300. As flashing this on any other variant might brick the device, verify the model number of the Galaxy device by navigating to Settings>About phone>Model number.
Below you can find the download link for this new I9300XXUFME7 Android 4.2.2 Jelly Bean firmware for the Galaxy S3, followed by some instructions on flashing your device.
Download Android 4.2.2 Jelly Bean firmware I9300XXUFME7 for the Samsung Galaxy S3
I9300XXUFME7 Flashing Instructions:
Having downloaded the firmware, unzip the file
Restart your phone in download mode (In order to do that, press and hold Home + Power + Volume down buttons)
Add I9300XXUFME7_I9300OXAFME7_I9300XXUFME7_HOME.tar.md5 to PDA
Configure the Odin settings. Check the Auto Reboot and F.Reset Time checkboxes are selected in Odin window. But uncheck the Re-Partition option; select it only when a .pit file is being used
Now extract the downloaded file with the firmware archive to get a .tar.md5 file with few other files on your PC.
Download Odin v3.07 and extract it to get Odin3 v3.07.exe file and some other files.
Open Odin3 v3.07.exe tool as an Administrator.
Connect the Samsung Galaxy S3 device to the PC with the help of USB cable while the S3 device is in Download Mode.
Verify on the ODIN interface and make sure that it will turn yellow color and the COM port number will be displayed. Also, when the connection is established, a message from ODIN will appear saying Added message. (in case the ODIN application does not display the Added message, disconnect the S3 device from PC and try to reconnect it on other USB port and then re-install USB drivers on your PC)
10. Click the Start button in Odin. The installation process should now begin and would take a few minutes to complete
11. When the installation process is completed, the phone will restart automatically. Successful installation will also be indicated by a pass message with green background in the extreme left box at the top of Odin.
12. Congratulations, you successfully installed the leaked test firmware Android 4.2.2 I9300XXUFME7 Jelly Bean on Samsung Galaxy S3. Go to Settings>About phone to verify the new software version of your device.
If you encounter any issues with the firmware (if you get stuck at booting animation or experience bootloop) place the device in recovery mode (Home+Power+Volume Up). Choose to wipe/factory reset which will erase all of your data and the internal memory data of the device. Then choose reboot by selecting reboot system now and you should be good to go.
Samsung Galaxy s3 on Jelly Bean 4.2.2

Please Leave a Comment and Share on G+ it's important for us