Samsung Note 3: Third time a charm from Samsung
Samsung started the trend of making devices that are too large to be called phones and too small to be called tablet. The Galaxy Note started off with someone playing a joke at Samsung and caught up very well in the market. These devices have got lot of screen area to play around and watching media content is a breeze. The Galaxy Note 3 is the next iteration of Note phablet series by Samsung. It was long rumored on the internet as people were eager to see where they go next. Now the device has finally launched in India along with the Galaxy Gear smart watch and we give you an idea of what this device has grown to be.

Design
Samsung always had powerful devices in its lineup but for a while now, people have been complaining about the devices not looking upmarket. The reasons were very obvious. The competition was using materials like glass and metal to make sure their devices look elegant while Samsung was making even the costliest devices out of glossy plastic. Also all the new devices looked like they are the scaled up or scaled down versions of the current flagship model.
This time however, they have tried to make an exception. They haven't gone for metal or glass on this device. They have made the device out of plastic and then used material that looks and feels like leather and put it on the back.It has got fake stitching on the edge to complement the looks. The sides are done in metal and all this makes the device look like an expensive wallet.
To make room for the large display, the bezels around the display are kept to a minimum. They stick to their design scheme and they haven't said goodbye to that physical home key up front. The device is larger than the previous version of note but they have managed to keep the weight down. The back of the device houses the S pen which can be used to perform more functions on this version of Note.
Display
The device has got a huge 5.7 inch full HD Super AMOLED display. You get amazing pixel density and as it is an AMOLED display, the colours, viewing angles and contrast ratios are just superb. The display has got amazing viewing angles and sunlight visibility is very good. The display supports S pen which can help you have finer control of the touchscreen and also use it to draw stuff on the screen. There is absolutely nothing bad at all that we could say about the display.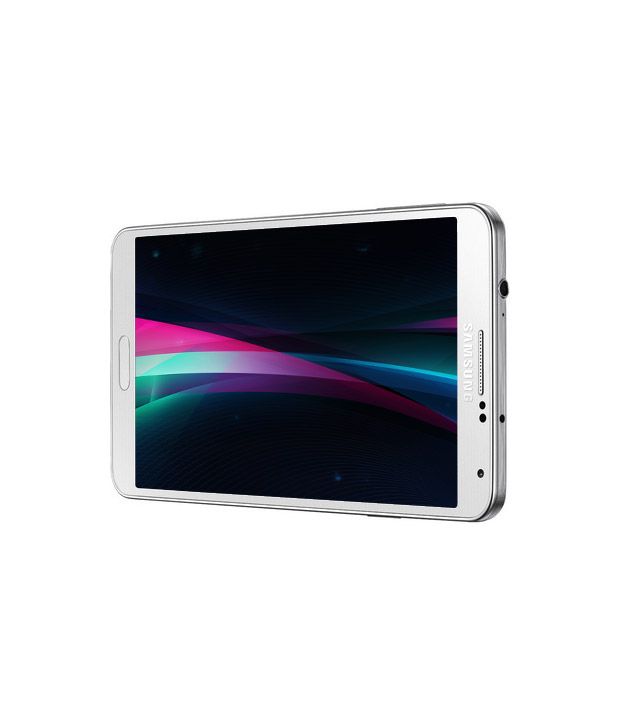 Hardware
Just like the Galaxy S4, there are two hardware versions of this device too. For the 4G markets, they will use the Snapdragon 800 chipset and a Quad core 2.3 GHz processor with an Adreno 330 GPU. For other markets, it will get the twin quad core Exynos chipset. It will have a Quad core Cortex A-15 running at maximum clock speed of 1.9 GHz and a Quad core Cortex A-7 at a clock speed of 1.3 GHz. Both the versions will get 3 GB of RAM which is more than any other mobile device currently in the market.This is an immensely powerful hardware and there is literally no mobile device right now that can outperform this device.
It has got a 13 megapixel camera which has got autofocus and LED flash. The camera has got some smart features that we saw on the S4 like dual shot to capture using both cameras at once, panorama, HDR, touch focus and optical image stabilization. While most devices record video at 1080p, it can record 30 fps videos at 2160p. Though we feel that it is overkill and they are just trying to up the number game. The Snapdragon version can record full HD video at 60 fps so that you can have some superb videos that can be played in slow motion. There is a 3200 mAh battery to power the device.
Interface
The device runs Android Jelly Bean 4.3 with the usual TouchWiz UI. While on most Samsung devices, they just change the interface a bit and add some features like smart scroll and smart stay, they have done a lot more here. This device takes the word multitasking very seriously. For most devices, multitasking means running some apps in background and switching at the convenience of user. On this device however, you can divide the screen in half between two apps, use them simultaneously and drag & drop stuff between them. A large number of apps support the multi window feature now. Copy paste operations have become very easy. You can select the text in one app and simply drag it to the other app to copy.
Not only can you run multiple apps at the same time but the multiscreen mode allows you to have multiple instances of the same app running together. You can run multiple browser windows or different chat windows together on one screen. If you have got many apps that you launch together, you can save them as combinations and set them to launch together in future. If you want to run an app very quickly without disturbing the foreground app, you can have it in a floating window over the main app and then push it back to the quick app drawer. You can have the apps minimized like the Facebook chat heads and they float around the screen to be used later.
S-pen
This has always been the characteristic feature of the note family. In the Note 3, the S pen has got much more functions. As soon as you pull out the S pen, a wheel pops up on the screen. You can use it to take a note or memo. You can use the information from a note by simply drawing a box around it using the S pen. You simply need to tap the relevant icon once you draw the box around the note. To save content while browsing, you can simply draw a box around something and it will be saved to your scrapbook.
Verdict
Before this device was out, we weren't very sure if we need a device like this. The previous version of Note were good enough already. But after the device was unveiled, wewere convinced that it is really a desirable gadget. It is not only the powerful hardware that makes it stand out but the amount of work they have put into making the software for this device.

Please Leave a Comment and Share on G+ it's important for us